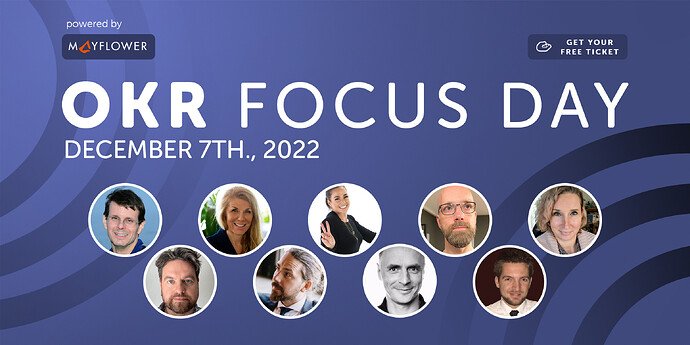 That was a blast!
On Dec 7th Mayflower's first OKR Focus Day took place. 130 participants gathered around the virtual camp town we set up to learn, connect and share their knowledge and experience about OKR.
We had a lot of fun at our virtual camp site.
Documentation and speaker's slides
For those of you who missed it, you can now easily access the export of the Miro board and the speaker's slides.
If you're not registered yet:
Request access to the special user group
After we've unlocked you, you can find the documentation and slides by clicking here.
Further discussions
If you want to discuss further about your OKR topics, just use this category here

All the best
MAYFLOWER