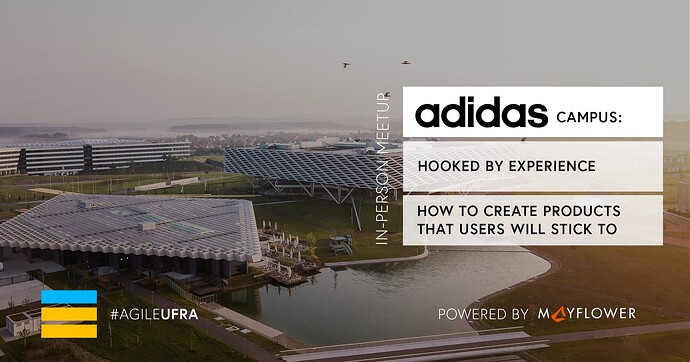 Dear participant,
Thank you very much for your participation and your active contribution to our in-person Meetup on the topic "Hooked by experience - How to Create Products that Users Will Stick to".
Many exciting ideas and impulses from the individual sessions were collected on our Miro Board, which you can view again afterwards.
We have made the relevant information (export of the Miro Board) and the video of the impulse presentation available to you directly on our Meetup documentation (registration required) here at theagilehub.
You need to register for this at https://community.theagilehub.io/ and then you can access the documentation via the following link:
https://community.theagilehub.io/t/2023-06-14-hooked-by-experience-how-to-create-products-that-users-will-stick-to-dokumentation/1104
We would also like to extend our sincere thanks again to those who purchased a ticket for our fundraiser. In the second quarter of 2023, donations will go to: Care - Emergency Relief in Ukraine: Help & Donations for People from Ukraine - CARE
After the Meetup, is before the Meetup:
Because on Tuesday, July 11 at 5pm, we continue with a Meetup on "How Kanban can support the PO ".
The Meetup is already online and you can register:
Feel free to come by, we are looking forward to an interesting evening!
Kind regards
Your Agile Usergroup Team