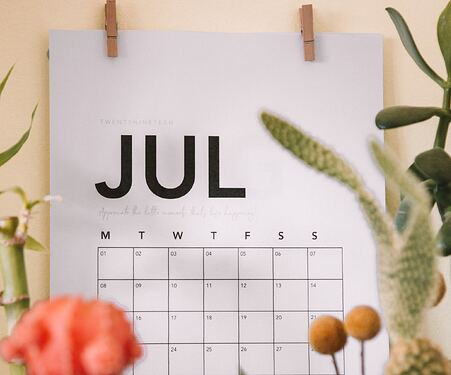 Dear friends and members of our agile community,
July is already over again. Doesn't time run by fast? We hope you enjoyed the nice weather and spent your free time outside. This month a lot has happend at theagilehub, for example another in person meetup took place ! We also have an announcement for August to share with you. So stay excited.
If you would like to send us feedback directly by e-mail, you can reach us at we@theagilehub.io.
We are excited and looking forward to the upcoming events with you!
And now we hope you enjoy reading,
Ben, Björn, Tim, Anna and Dani from the AgileUFRA organising team.
Community News
Our new series "OKR - Success Hours" is going very well and we published the fourth date for it online already. In this series we give you important basic knowledge in a short impulse and invite you talking about OKRs afterwards. Since we exclusively address executives and decision-makers from user companies, we reserve the right to activate participation for this free event.

With the new quarter, we have a new fundraising campaign planned again. The community vote and the organization "Ärzte ohne Grenzen - Flüchtlingshilfe" got the most votes. So for the third quarter we will donate the collected amounts to this organization.

Our handbook with the best-of from the second quarter 2023 of the agile user group is now available. The handbook contains six meetups, compact management summaries and detailed documentation, as well as current articles on the topics of the 4000+ member community.

We would also like to thank you for the numerous participation in our in person meetup. The meetup took place in our Würzburg office and Steffen gave us very interesting insights on AI. The discussion and networking afterwards gave us exciting impulses and we ended the evening with some interesting conversations. More in person meetups will definitely follow.
Past AgileUFRA Meetups:
07, 11: "Kanban als Unterstützung für den PO"
07, 25 : "AI verändert Produkte - nicht Produktmanagement"
If you missed a Meetup we have made all the documents available to you in the private category: Meetup documentation. To access these documents, you need to register on TAH first!
What's coming in the next time
We would like to announce a summer break. Our last meetup will be on 8th of August and after that we will take a month off. We will continue on 9th of September with new interesting topics and are looking forward to seeing you again.
08, 08 : " Was das SAFe Essential Training verschweigt"
09, 19 - 09, 21: Become a Product Leader Training
Grab your tickets !
Our service offering
Are you looking for agile training for you and your colleagues in the company? We have something for you! Our training and coaching offer is constantly growing. Take a look at Trainings - Mayflower GmbH. There you will find exciting trainings by practitioners for practitioners.
If you need OKR Consulting , head over to OKR mit Mayflower - Mayflower GmbH.
In case we can help you with Tech Consulting i.e. Cloud Transformation, Software Development, or cloud native, please let us (Mayflower) know.
If you want to unleash the potential of AI for your company take a look at AI Readiness . If we can help you in any way contact us - data integration and privacy included.
So, we hope you found something exciting.
See you soon!